Ama Deki's story
Tashi was 1+ year old when I found out she had Down syndrome, she is now 7 years old. She is completely fine other than delayed in her speech development. Although communication is still a challenge, Tashi can do almost everything by herself and I have admitted her in Phuentsholing MSS School with other typical students. My biggest worry is that Tashi doesn't understand danger, she isn't scared of anything and that's why I always have to be with her and be extra vigilant and careful. I take her with me everywhere I go so that my daughter can get exposure to all types of settings and situations. I am doing my best not to lose heart and take care of my daughter and be super mom for her and I wish we had better access to facilitate a child with Down syndrome, it would be much easier for the parent.
I faced a lot of difficulties in Tashi's early age, she took longer to reach her developmental milestones compared to her typically developing peers like standing, walking but today I rejoice to see my daughter running and playing with her other siblings, I feel nothing can stop my daughter from learning like the rest of the children in the world. A child with Down syndrome needs all kinds of support and therapies and if we had professionals helping us, especially in Phuentsholing it would had been a lot easier and helpful, for now I have to rely on the little I know and the information available on the internet.
I am ready to take on challenges and push myself so that I can do whatever I can to make sure my Tashi gets the best support and care…however I find it very difficult to accept how the society treats people with Down Syndrome (and other disabilities), how people think they are not compatible with the society or how society thinks they are a burden to their families. It's very sad but when people judge other people based on their disabilities they tend to miss out on their abilities and uniqueness.
Tashi has never been known for her condition (Down syndrome), rather she is known for the person she is – a beautiful person inside and outside and with a caring and loving heart.
To every child with Down syndrome I would say, even if you are not perfect you are a limited edition.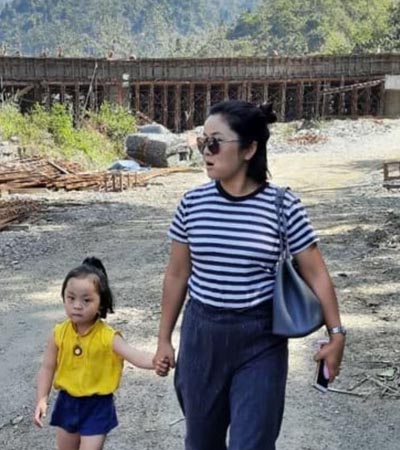 ~Deki (Tashi's mother)
© 2022. All Rights Reserved Phensem Parents Support Group, Bhutan
Design & Developed by PINE TECH