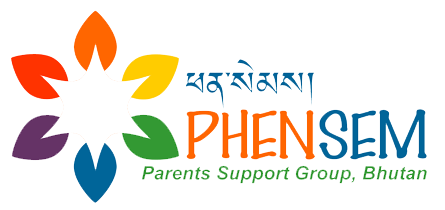 Website Under Construction...
PHENSEM(Parents Support Group,Bhutan) started in 2017 when small group of parents met and felt the need for such a group to support eachother and share experience with regards to children with disabilities.

The group aspires to create awareness about the different abilities and needs of children, adovacte for positive change on the challenges faced and support needed by parents,families,children and persons with disabilities,Provide support to empower and work towards building an inclusive society.
Contact Us
Mobile : +975 77382366
Email : phensempsgb@gmail.com
Website: http://www.phensem.org
Address : Thimphu, Bhutan

Powered by PINE TECH.